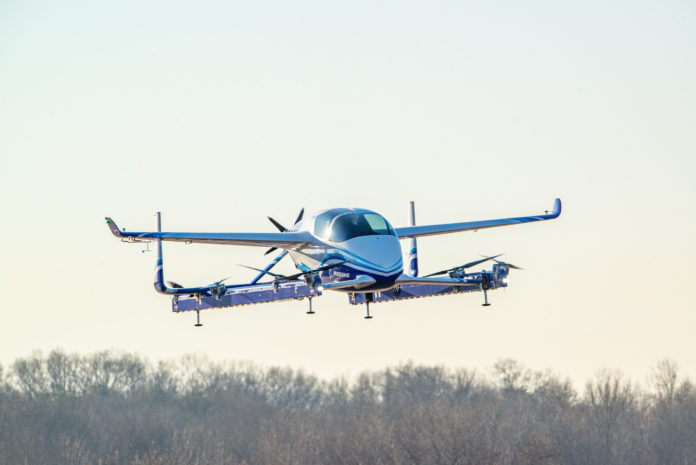 La era de los carros voladores está más cerca que nunca, y esto lo decimos precisamente porque Boeing ya puso a volar su primer automóvil con alas. Aunque por ahora se trata de un vuelo de prueba, es más que suficiente para marcar un hito en la industria del transporte aéreo.
El denominado PAV (Vehículo Aéreo de Pasajeros), ha completado una pequeña prueba en la que logró despegar con éxito, manteniéndose en el aire por más de 60 segundos.
Este tiempo fue suficiente para que John Langford, Presidente y CEO de Aurora Flight Sciences ha declarado que "así es como luce una revolución, y es gracias a la autonomía. La autonomía certificable va a hacer que la movilidad urbana aérea, segura, limpia y silenciosa sea posible".
BREAKING: It's another first for us. Along with @AuroraFlightSci we've successfully tested our passenger air vehicle. We continue our progress towards a safe and sustainable urban mobility ecosystem. #TheFutureIsBuiltHere pic.twitter.com/hwuw4d5jmz

— The Boeing Company (@Boeing) 23 de enero de 2019
El carro volador autónomo de Boeing es una versión que tiene una longitud de 9.140 mm y una anchura de 8.530 mm, además de utilizar un sistema de propulsión completamente eléctrico y su autonomía por carga le permite recorrer hasta 80,5 kilómetros.
Además del PAV, la compañía también se encuentra fabricando un Vehículo Aéreo de Carga eléctrico, el cual tendría una capacidad de carga de casi 230 kilos y que ya ha hecho sus primeras pruebas, aunque en instalaciones cerradas.